French Antiques and more...
Parc Monceau is my creative playground. Where I can mix classic French elements with modern design, and everything in between. It is my pleasure to find exquisite items just for you. Come take a look at our store to find out more!
Here's To A Timeless Transformation...
Come to our showroom to see more French Antiques, and rarities. Lovely accessories and furniture.
Many of you asked for it… so here it is! Parc Monceau Westport's own design center. We will help you with whatever you need. From a helping hand with planning a design, to full interior design takeover. 
Unsure about what you need for your home? Or maybe you just fancy a chat before deciding. We love to talk about decor!
Do you have a vision of a unique piece of furniture?
A made-to-order armoire, entry hall showstopper or a statement table? We are here for you. 
We have 2 centuries old reclaimed wood, and many many fireplaces etc. We pretty much have a lot of stuff and not much space to put it! This is why we sometimes sell off our extra bits and bobs to the public and in our Design Center.
Feast your eyes on some of our recent projects. None too big or small!
Our client stopped off at Design Center in 2018, and wanted a 'full redesign'. We knew this task would be a huge undertaking, but, in early 2019, we did just that. 
Bespoke Walnut Dining Table
Janet – A long time friend of us here at Parc Monceau requested a Walnut Dining table. We handed this to our skilled craftsmen and women. Janet had been inspired by French design on a recent trip to France and discovered the exquisite grain that Walnut possess.
marble fireplace restoration
We try and make an effort to sniff out Fireplaces and mantelpieces that are in dire need of rescuing. This particular example was in an awful state when we found it – but with a little bit of TLC… Well, see for yourself!
I have always been infatuated by French Architecture and Design. Living in France for a number of years just strengthened this passion; and on my return to the U.S. I decided to set up Parc Monceau in Westport Connecticut.
My aim was to bring a touch of French class to America.
Over the years we have built up a wonderful selection of unique building materials, French antiques and other bits and pieces.
Our Antiques range from new to old, classic and modern.
We would be delighted to build something special for you.
We have a unique treasure trove in store and in our warehouse out the back.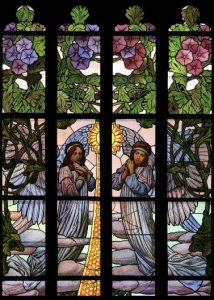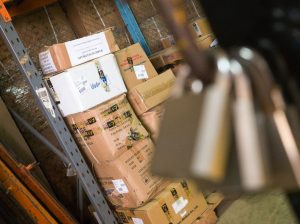 When you're figuring out the specifics of your house move, it's easy to brush off the need for a removals company. This is especially true
Read More »