History Of Brutalism
Derived from the French 'Breton Brut', translating to: 'raw concrete' – Brutalist Architecture, or Brutalism, is a term used for an architectural style coined in 1949 by the Swedish architect Hans Asplund. This mid-20th century style gained popularity because of its commodity; Brutalism generally uses huge concrete shapes and blocks to create bare, blocky, stark structures. For more info on modern architectural designs, check out my article on Blobism!
What Is A Brutalist Building?
Generally seen on institutional buildings; you may find this style housing a library, social housing or a city hall. This is partially because concrete is one of the cheapest building materials and can be mass produced. Almost like a modular home, in shapes, and then assembled on site.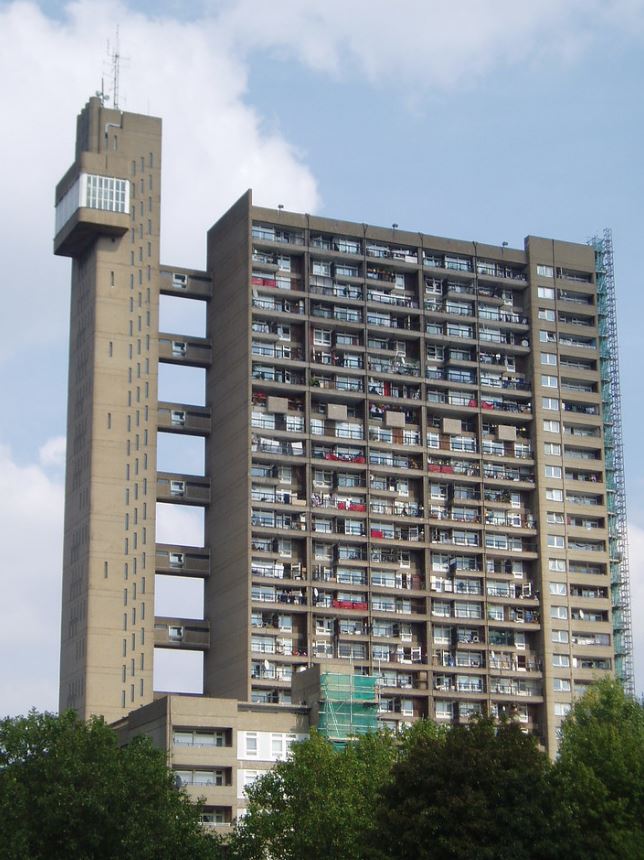 Trellick Tower (1972) – Ernő Goldfinger
This is a great example of brutalist architecture in london. The uk has quite a lot o f brutalist buildings as its social housing/residential flats. It is actually now grade 2 listed, meaning it has protected status.
Trellick tower plant room is the glass house at the top of the smaller service tower.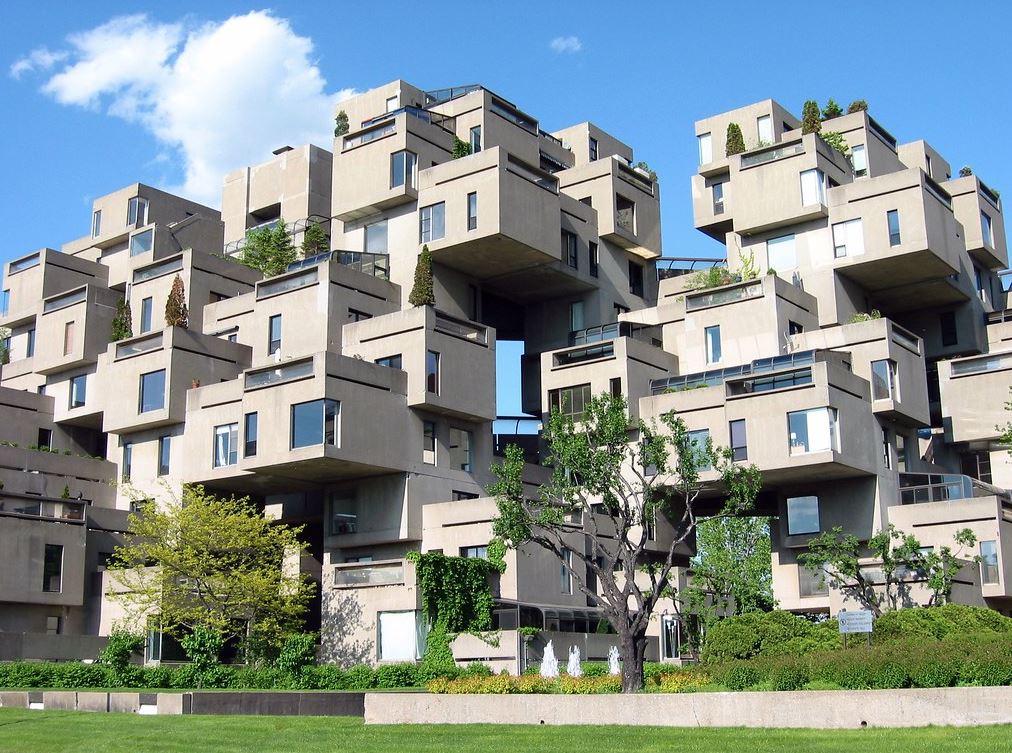 Habitat 67 (1962) – Moshe Safdie
This classic piece of Montreal architecture is an amazing sight to behold. Almost looking like something from Minecraft – this apartment complex is a quintessential display of Brutalism. Habitat 67 is made from prefabricated concrete blocks all stacked on top of one another.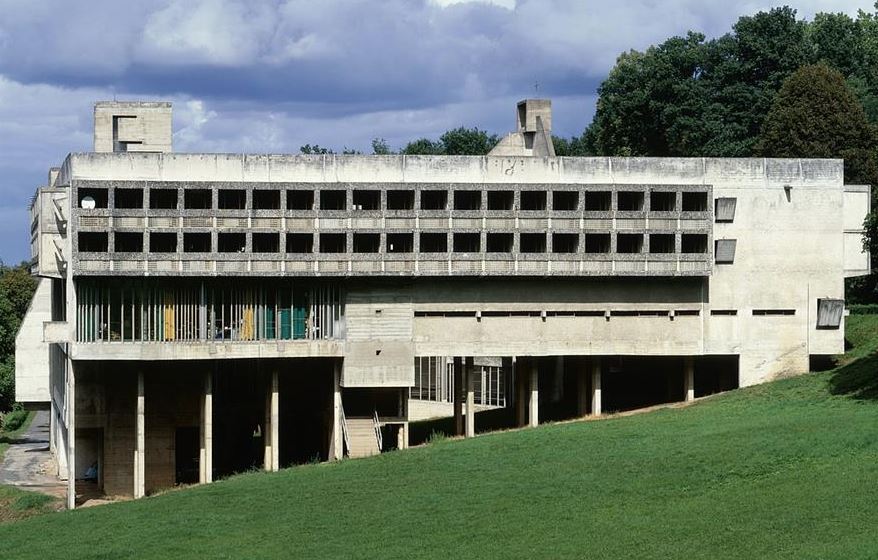 Sainte Marie de La Tourette(1956) – Le Corbusier
You would be excused to not know what this building was by first glances. Based in Lyon, France, the La Tourette is actually a Dominican Order priory. Le Corbusier brutalist buildings are world renowned in the world of architecture, and this one is significant as it is Le Corbusier's final piece of work.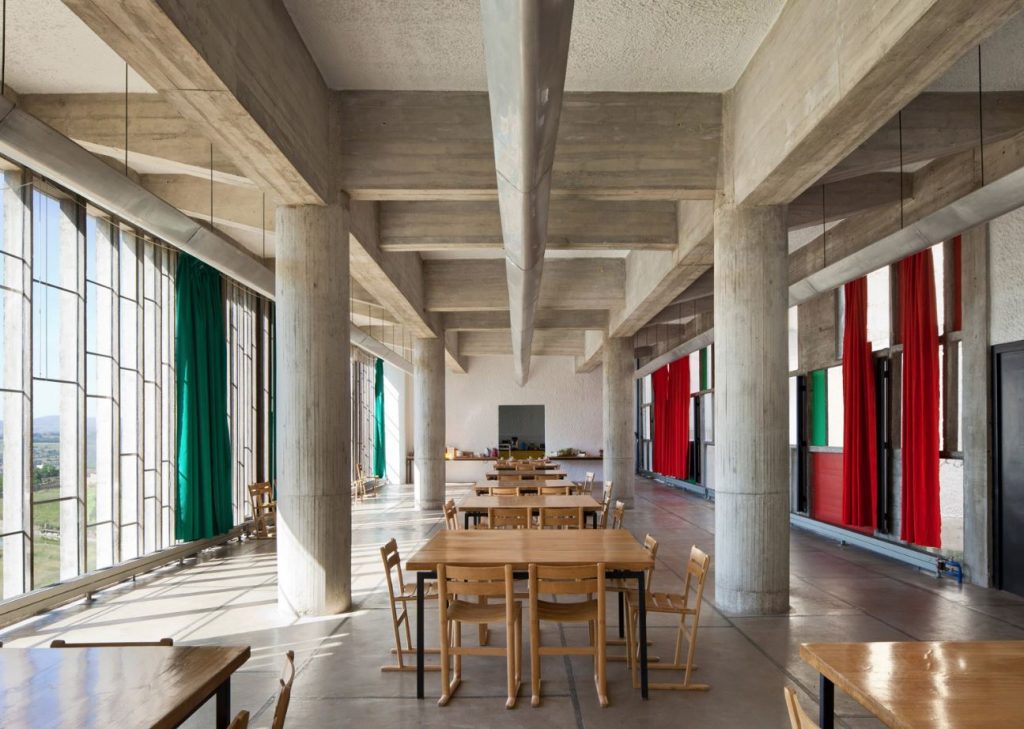 This is another one of our buildings that has heritage status – a UNESCO world heritage site for modern architecture.
This monastery boasts floor to ceiling stained glass, and is perhaps more interesting inside than outside. No stone has been left unturned in terms of natural light, and placement of rooms.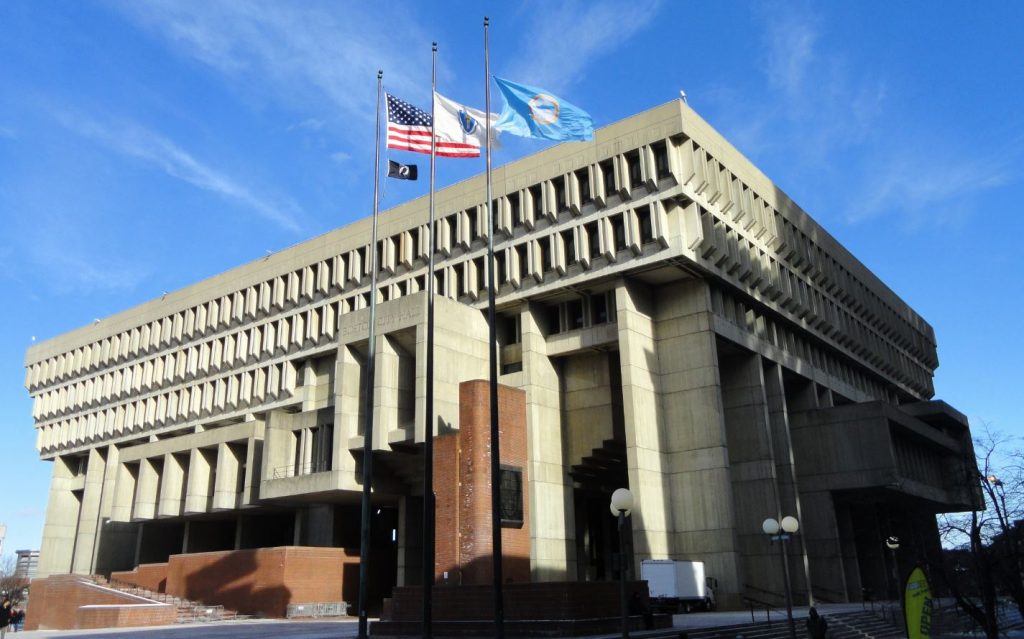 Boston City Hall (1968) – Michael McKinnell, Gerhard Kallmann
The Boston City Hall is often very much disputed. Although a great example of brutalism. It has often been hailed as one of the world's ugliest buildings . This is common for a lot of brutalist architecture Boston. It is rather a love/hate thing. Because it defies a lot of what people think of 'architecture' itself; something functional but also attractive.
Apart from this, it is an incredibly functional building and is a great example of concrete modernism.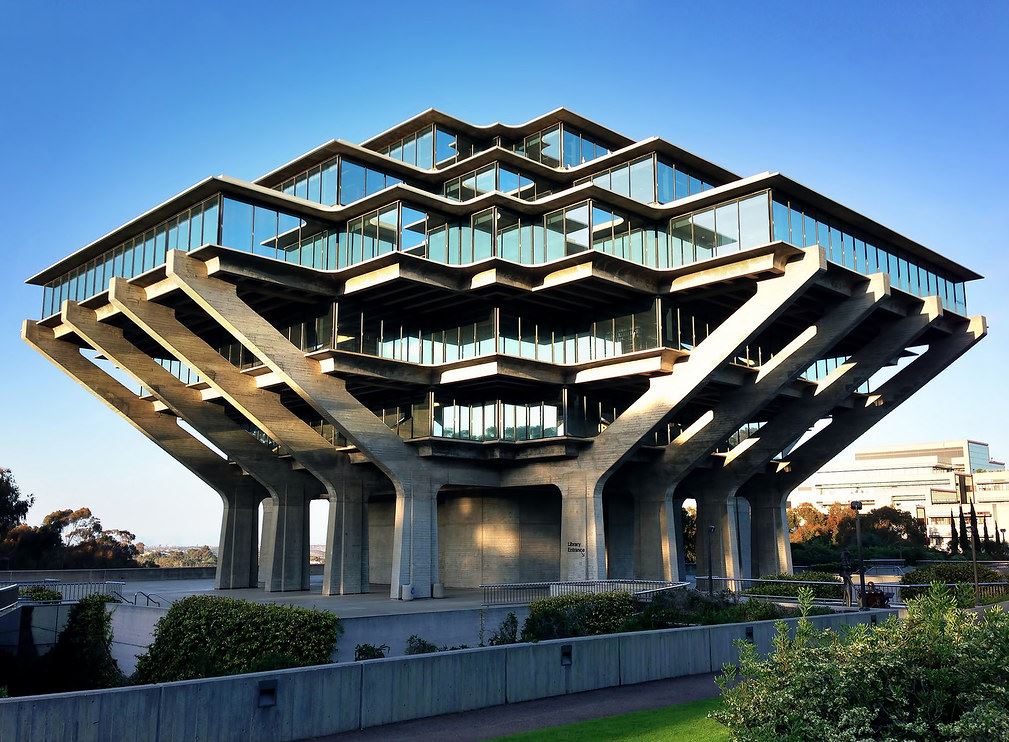 Geisel Library (1970) – William L. Pereira & Associates
Geisel library is one of the more impressive & prettier examples of brutalist architecture. Based in San Diego, this Library offers panoramic views over the neighboring canyon. The design was intended to look like hands holding up a stack of books – rather apt for a library.
As you can see the huge concrete diagonal slabs hold up the floor layers of the library.
Conclusion
We hope you liked our Top 5. Maybe you have a different Top 5? We did miss out some key examples such as the great brutalist architecture in chicago and other examples in london. Get in touch if you have another example! We think it's great to keep learning about historical architectural styles in order to get a feel of what is possible today, and maybe more importantly; What is trending?
We have noticed lately a slight rise in new Brutalist structures which could indicate a Neo-Brutalist revival coming round the corner , so keep your eyes peeled.